Call for Nominations
Mary Lou Dietz Equity Leadership Award 2019 - Celebrating 10 Years
For the Mary Lou Dietz Equity Leadership Award Criteria & Nomination Form click here
This award is given by the University of Windsor Faculty Association in honour of Mary Lou Dietz, BA. MA. PhD., who was a faculty member and Department Head of Sociology and Anthropology at the University of Windsor. Dr. Dietz served on WUFA's Executive and council numerous times. In 1972 she lobbied for and became a founding member of WUFA's Status of Women Committee. Dr. Dietz helped to establish an executive position of Vice-President, Women's Issues within the faculty association and was the first person elected to this office. Dr. Dietz was involved in collective bargaining as a member of the Contract Committee and the Negotiating Committee, and she was Chief Negotiator in the year that our pay anomaly fund for women was established. In 1994, Mary Lou Dietz was awarded the CAUT Sarah Shorten Award, in recognition of her outstanding achievements in the promotion of the advancement of women in Canadian universities and colleges. She passed away December 29, 2008.
February 11 is the Social Media Day of Action (Twitter and Facebook, etc.) to call for fair workloads and good jobs for all faculty.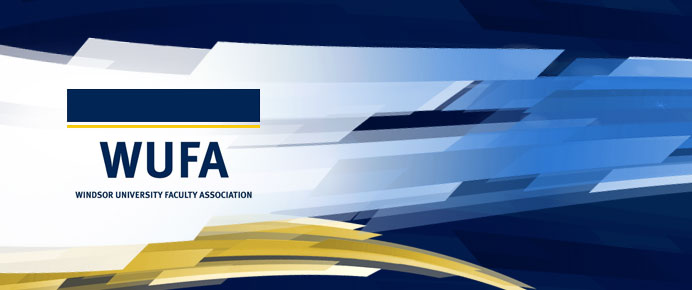 WUFA Faculty Council 2018-2019, 2020. We thank you for your service to the Faculty Association.
Laverne Jacobs is celebrated as the 2018 recipient of the Mary Lou Dietz Equity Leadership Award.