WUFA Statement on Islamophobia and Racism
In the wake of racist attacks in Québec, WUFA condemns Islamophobia and xenophobia, as well as public figures and politicians who cultivate hatred to cement partisan advantage, creating contexts in which racist attacks, including hate crime and murder, seem justified and justifiable. In unequivocal terms, WUFA advances anti-racism, equality, and equity in all of its actions, and urges other unions and faculty associations, locally, provincially, and nationally, to stand strongly against racist, Islamophobic, xenophobic hatred.
Our condolences to the victims and their families.
Windsor University Faculty Association (WUFA)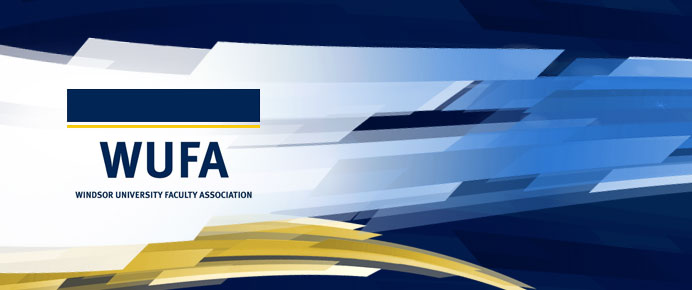 On Friday, January 27th President Wildeman gave his annual State of the University Address. In it he laid out five priorities for the coming year and made a surprise announcement. WUFA President, Jeff Noonan, responds to the Address.
WUFA stands in solidarity with our Muslim members. Canada's universities are deeply concerned about a new executive order issued in the United States Friday preventing individuals from seven Muslim-majority countries from entering the U.S. for 90 days.
Prof. Brian E. Brown was awarded the Charles E. Brooks Labour Community Service Award at a celebration dinner on November 18, 2016, presented by the Windsor & District Labour Council in recognition of outstanding contributions in the area of volunteer community service.