March 12, 2019
To: All WUFA Members,
The Canadian Federation of Students is organizing a province-wide student walk out for March 20, 2019, to protest the recently announced provincial government changes to OSAP and extracurricular fees. This past Friday, the University of Windsor Senate approved a motion in support of the walk out.
In its motion, Senate declared March 20th, 2019, as a day of Academic Amnesty for all students, such that no student may be given academic penalty for being absent during this day, provided they inform their professor(s) at least forty-eight hours in advance of March 20th, 2019, of their participation in the walk. Further, the motion requires that instructors be informed of this academic amnesty and encouraged to:
• Inform their classes of their right to academic amnesty for March 20th, 2019, and the need to notify the professor, in writing, at least 48 hours in advance of March 20th, 2019; and
• Attend this province-wide walkout in solidarity with students.
WUFA supports students in exercising their freedom of expression right to protest the government changes. I'm writing to inform WUFA's members who may not otherwise hear of the Senate motion, and to encourage all WUFA members to work with students who wish to participate in the walk out so that they do not suffer academically for doing so. If students miss an exam or assignment as a result of the walk-out, Senate expects faculty will be flexible to reschedule, extend deadlines, or provide alternate evaluation mechanisms without penalty to the student. Please note that Senate bylaws do not permit rescheduling an exam or other evaluation for an entire class: arrangements to do so must be made individually with students who participate in the walk out.
In solidarity,
Peter Zimmerman, President
WUFA
The Ontario Government's recently announced Student Choice Initiative has campus radio stations and newspapers across the province scrambling at the idea of losing staff members and services.
February 11 is the Social Media Day of Action (Twitter and Facebook, etc.) to call for fair workloads and good jobs for all faculty.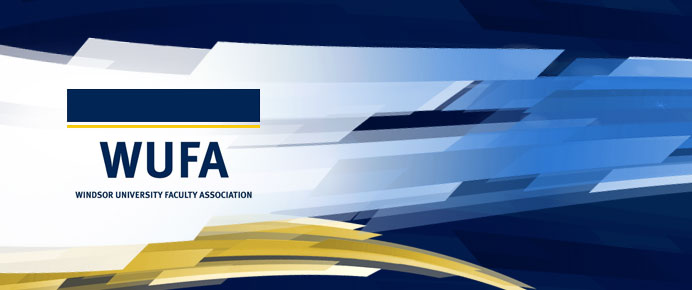 WUFA Faculty Council 2018-2019, 2020. We thank you for your service to the Faculty Association.