Bargaining Information Meeting
On Thursday, 29 June, at 3pm, Katzman Lounge, Vanier Hall members are urged to attend an important bargaining information meeting, at which they'll receive the latest updates from the bargaining table on the eve of the expiry of the current collective agreement. Please plan to attend this event, and find out 'where we've been, where we're going' in this round of negotiations.
On behalf of WUFA,
Stephen, VP Internal
As WUFA's VP External, I attended a policy conference hosted by OCUFA on May 11 and 12, as well as the OCUFA Board meeting on May 13. At both of these events, I and other attendees from Ontario's many faculty associations made clear that meaningful faculty input was sorely lacking in the formulation and drafting of the second round of Strategic Mandate Agreements (SMA2) currently under negotiation with the province.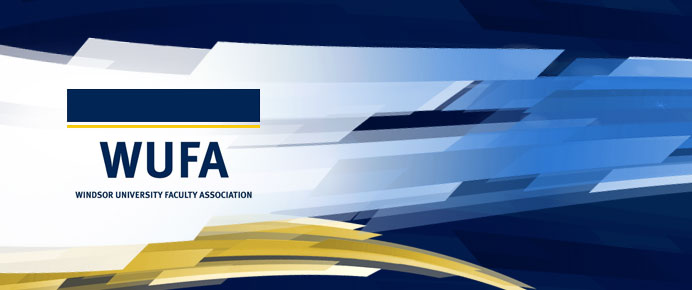 WUFA's negotiating team has met three times with the administration's team, and has exchanged proposals with the employer this past Tuesday, 23 May 2017. Both WUFA's and the administration's bargaining proposals are available for reading at Kerr House.
The Windsor University Faculty Association (WUFA) will commence bargaining with its employer this month on a new Collective Agreement. The current Collective Agreement expires June 30, 2017.