The WUFA office staff is working remotely during COVID-19.
Please use wufa@uwindsor.ca to contact us.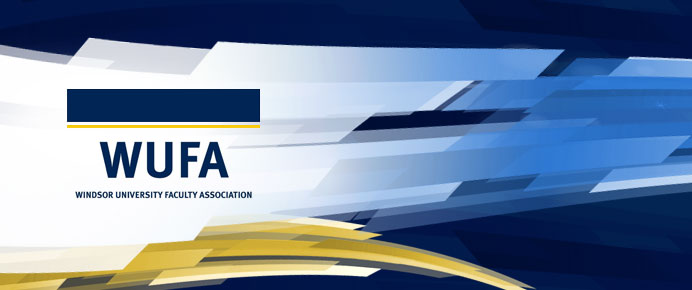 The Faculty Association is proud to announce that Dr. Catherine Hundleby, Department of Philosophy is the 2020 recipient of the "Mary Lou Dietz Equity Leadership Award."  The Windsor University Faculty Association's Status of Women, Diversity and Equity Action Committee bestows the award to honour individuals who demonstrate leadership through their contributions to creating an equity culture on campus. The award is named after Mary Lou Dietz, a late UWindsor faculty member and head…
National Day of Mourning April 28th and International Workers Day May 1st
The Windsor University Faculty Association (WUFA) calls on the provincial government to reverse the cuts in education funding, negotiate in good faith with the four teachers' unions, and invest in strengthening our schools and ensuring our children receive the best education possible.