Bargaining Information Meeting
Please join your colleagues at our next, important Bargaining Information Meeting, invitation attached, on Tuesday, 25 July 2017, in Toldo, room 102, at noon. There will be drinks and snacks provided, but do BYOL [bring your own lunch] if you wish.
Continuing with our commitment to openness, and our theme, "Where We've Been, Where We're Going," plan to attend this meeting in order to hear bargaining updates and news from our negotiation team and the WUFA executive, to add yours to our collective voice, and learn about WUFA's next steps for this round of negotiations. Our national union [CAUT] representative, Chantal Sundaram, will offer some national context for our efforts.
Bring a colleague! Bargaining Meeting evite

See you there,
Jeff Noonan, President, WUFA
WUFA's President and VP Internal delivered 236 letters, signed by faculty members who are concerned by the lack of progress in contract negotiation talks, to University President, Alan Wildeman.
As WUFA's VP External, I attended a policy conference hosted by OCUFA on May 11 and 12, as well as the OCUFA Board meeting on May 13. At both of these events, I and other attendees from Ontario's many faculty associations made clear that meaningful faculty input was sorely lacking in the formulation and drafting of the second round of Strategic Mandate Agreements (SMA2) currently under negotiation with the province.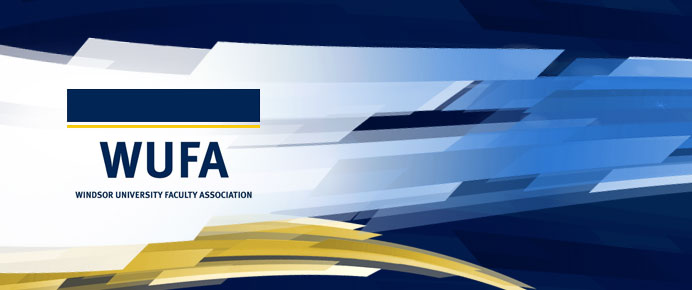 WUFA's negotiating team has met three times with the administration's team, and has exchanged proposals with the employer this past Tuesday, 23 May 2017. Both WUFA's and the administration's bargaining proposals are available for reading at Kerr House.